March Films & Filmmakers
On March 10th, we gathered at Ryan's Daughter for a pre-screening of Elan and Jonathan Bogarin's 306 HOLLYWOOD, an official Sundance Selection now available on iTunes, along with Heather Pirnak's animated short THE COLORS OF LIFE.
We followed the viewings with a discussion with Elan and Heather who both shared experiences of creating their films and answered thoughtful questions from our audience.
I was particularly struck by an inspiration shared by Heather Pirnak, the animator and director of the short film THE COLORS OF LIFE. She spoke about coming to New York as an artist and living on the lower east side and so she went to The Tenement Museum – one of my personal favorite places – and was inspired by what it must have been like to have come here during that time. The journey she created as a result is poetic and musical and perfectly captures the era and ever-changing city that sparked the film's creation.
Elan shared a driving thought behind the evolution of 306 HOLLYWOOD that will always stay with me – she said they started from a place of the idea that the ordinary could be extraordinary, giving us a way to look at all of our histories. She also spoke of the inspiration of her Venezuelan roots, of magic being a part of the language and the culture – the same is absolutely true of this extraordinary film.
On Making Their Films:
It's like driving at night with your lights on and you can only see just ahead of you where the lights shine and you just keep going knowing you'll get there.

Elan Bogarin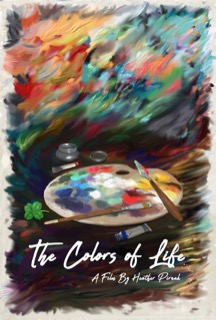 You take a chance – journey to a new place.

Heather Pirnak